I have been watching AMERICAN IDOL so I figured i would blog about my views on it, it has been a most enjoyable season and is loaded with many talented people. 
First I am going to post a list in my OPINION from Best to Worst.
Then I am going to tell a little bit about WHY my opinion is.
My List is based on there over all performance
Adam Lambert

Allison Iraheta
Danny Gokey
Matt Giraud
Kris Allen
Anoop Desai
Lil Rounds
Scott Macintyre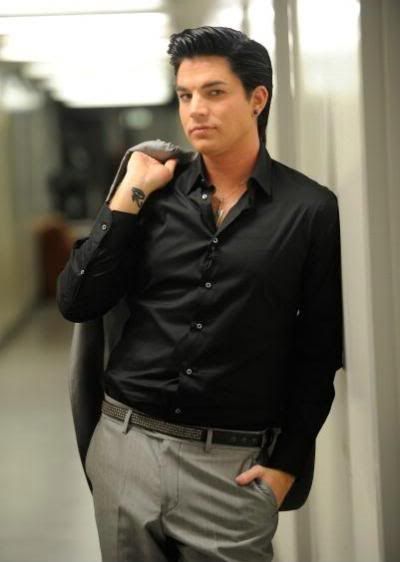 Adam Lambert has got MAD CrAzY skillz every week
He brings it.
HE got a standing OVATION from 
MR. Simon Cowell last night.
 He is definitely the one to beat this season.
Can you believe this GIRL is only 16 she can sing, last
week was a little rocky especially the OUTFIT, but 
HOPEFULLY she continues to keep the songs TRUE to her.
He is really good, most of the time the first 
performer of the night has a hard time, but 
last night he started the BAR out high and 
he KINDA reminds me of a SINGING younger
Robert Downy JR
 What do you THINK?
Matt is GOOD, last week was a little
hard to take I think he was trying
to hard, but THIS week he ROCKED
the stage and brought me back to really
liking him.
Very CUTE, Very LIKABLE
VERY FORGETTABLE
I REALLY want to Like ANOOP DOGG
especially because he is from North Carolina
But he is all over the place, one WEEK he is GRAND
and the next I am yelling at the T.V.
 WHAT IN THE HECK were YOU THINKING?
I think Randy Travis or Smokey Robinson SAID:
"Lil is a GIRL who can sing the PHONE BOOK"
and I agreed with that statement.  This GIRL can
SING, but she is not original every week she chooses 
a song and SINGS it very well, but it also sounds so MUCH
like the ORiGiNAL artist.
OHHH Scott 
You are VERY VERY VERY
 Inspirational.
I didn't know that you were 
so versatile, I think that you
have GREAT Skills, especially 
because you have learned them
starting with a disadvantage, but
I would be VERY surprised if you
are in the top 7.
I think that all of the IDOL's have got Talent they all have done astronomical things.  In this point in the COMPETITION there is so much talent that THEY have to be right on every week
or they are going to be in trouble and it will seal there fate of going HOME.
GOOD LUCK 
to all of the CONTESTANTS 
Keep being TRUE to your selves